Updated by Mark Turpin on Oct 26, 2021
Article Code: kb/689
Add a User Friendly Name to VLANs
Lumen Cloud customers may wish to provide a friendly name to the VLAN(s) in their account. Now available globally, this feature makes it easy to identify the role of that specific network in the overall Cloud topology.
Audience
Lumen Cloud Control Portal Administrators.
Prerequisites
A Lumen Cloud Account
Account Admin Permissions
Detailed Steps
1. Navigate to Networks and select the existing VLAN you wish to add a friendly name.
2. Select the edit button
3. Input a new friendly name and description for the VLAN
Alternatively, you can input a new friendly name with the subnet included. This allows you to see the subnet on the "create server" page as the description will not be viewable there.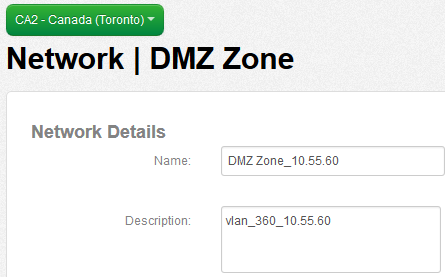 4. The newly assigned VLAN friendly name is now available and will be shown in the Control Portal.